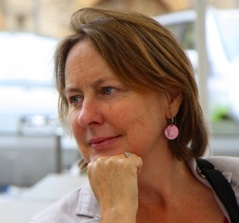 Counselling and Psychotherapy in the Painswick, Gloucester, Cheltenham and Stroud areas
Are you finding life a struggle?
Would you benefit from a place to take some time-out?
... to explore your thoughts and feelings
... to make sense of your experiences
... and to find a new direction

As an experienced counsellor and psychotherapist with over 15 years' experience working between Gloucester, Cheltenham and Stroud area, I offer a safe and confidential space to explore what is blocking your way to living life more fully. Maybe you are suffering from depression or anxiety. Perhaps there are difficulties in your relationships. Stress, family breakdown, and unemployment, are examples of the painful challenges that many of us face these days. Whilst family and friends can be a good support, some people find it helpful to talk to a counsellor who is not personally involved.

I work with adults and therapy can be short-term or longer term - the choice is yours. My counselling room, backed by National Trust woods, is in Sheepscombe, in easy reach of Stroud, Painswick, Nailsworth, Gloucester, Cheltenham and Cirencester. Online sessions are also possible if wanted.

My therapeutic approach to counselling and psychotherapy is Integrative Psychosynthesis; however, I believe the most important factor is a good working relationship between counsellor and client. I hope the information on this website is helpful. If you have questions or would like to contact me for an initial session please ring on 07974 723021 or email me.

And the day came when the risk to remain tight in a bud was more painful than the risk it took to blossom.
Anais Nin



Counselling and Psychotherapy in Gloucester, Stroud and Cheltenham area.